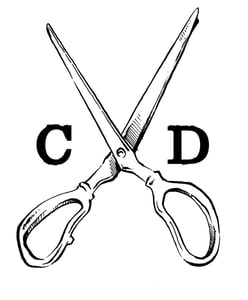 €

5.00
Pour plus d'informations, ou pour une commande par chèque: ciseaux-photocopieuse@hotmail.fr
1 - Wank For Peace "What Will Remain?"
1er album en digipack fait maison. (http://cache1.bigcartel.com/product_images/43675395/CdBC.jpg)
Punk Hardcore Mélodique!
Ecoute et télécharge ici: http://wankforpeace.bandcamp.com/album/what-will-remain
2 - One Thousand Directions "The Ordinary Fight"
1er EP du groupe. Deuxième série de disque dans un petit digipack maison. Sérigraphie 1 couleur!
Ecoute et télécharge ici: http://onethousandirections.bandcamp.com/album/the-ordinary-fight
3 - The Helltons "Nowhere on the Map"
2 ème album du groupe de Bordeaux. Toujours du pop punk old school, mais une ouverture plus moderne!
CD en boitier cristal.
Ecoute ici: http://thehelltons1.bandcamp.com/album/nowhere-on-the-map
4 - Justin(e) "Treillières Uber Alles"
3 ème album des Nantais! Punk rock en Francais, compos plus subtiles, textes plus précis.
CD en boitier cristal
Ecoute ici: http://justinepunkrock.bandcamp.com/album/treilli-res-ber-alles
5 - Stinky Bollocks "Painful Birth"
Tout nouvel EP, Hardcore Punk!
CD en boitier Cristal
Ecoute ici: http://stinkybollocks.bandcamp.com/
6 - Arteries Shaking "Burning Streets"
Punk Rock de kids, alambiqué et mélodique.
7 - The Attendants "Division Act in the Human Nation"
http://theattendants.bandcamp.com/
FFO: Buzzcocks, NRA
8 - Split Guerilla Poubelle/ Charly Fiasco
Chefs de file du punk rock Francais en Francais.
9 - The Traders "Even at Our Best..."
Punk Rauque de fan de Motohead
10 - Daria "Silencer"
1er album des Angevins. Razor bass & Killer voice.
11 - Trouble Everyday "True Friends Never Die"
1er album des Nantais. Punk Hardcore à la Kid Dynamite
12 - Sparkrow EP
Hardcore de Lorient
13 - Mute "The Raven"
Punk rock hyper rapide, hyper mélodique, hyper technique
14 - Split Astpaï/ Attack Vipers
Astpaï, la classe.
15 - Fights and Fires "This is Proof That Ghost Exist"
Punk Hardcore Anglais, avec un grosse touche de rock'n'roll!
16 - Fire at Will "Hope For the Best, Expect The Worst"
Toulouse HxC